Companies across the world are taking new approaches to workplace collaboration as more employees transition to a remote work environment. Social distancing is a crucial element to reducing the spread of COVID-19; therefore working from home is becoming the new normal for a large amount of the workforce. One way teams are staying connected is virtual happy hours – having a drink and catching up on the week's activities.
The sales team at Regency360 are no strangers to video conferences, as some representatives are distributed around the country. The corporate office does house many of the company salespeople, key account managers, and the sales management team. Therefore, to maintain a sense of connection and collaboration among the sales team, the Vice President of Direct Sales started a virtual happy hour. Every Friday the salesforce and management team grab a drink and log on a video conference, sharing their weekly successes. This gives everyone the chance to share new business opportunities, and to discuss new processes for working fully remote.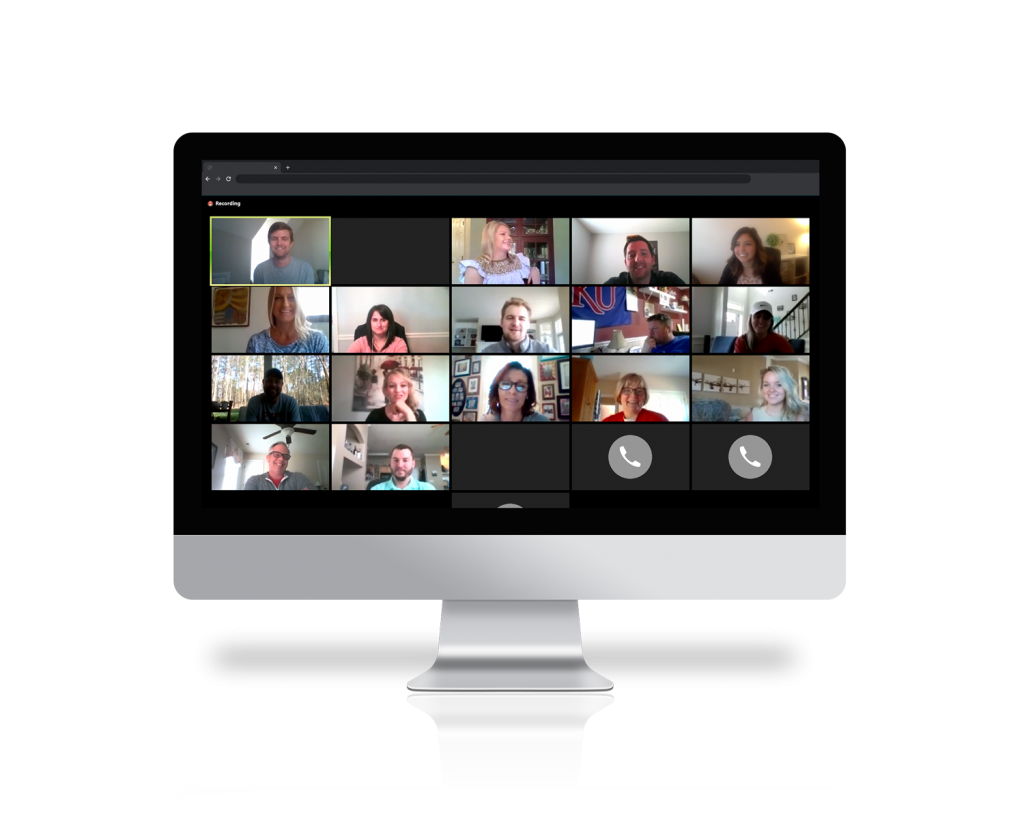 For many salespeople, face-to-face interaction is a key element in the sales process for bringing in new business. Coming up with new ways to attract and maintain business without that interaction is an important element of maintaining your success as a salesperson while social distancing. During the Regency360 virtual happy hour, the team is able to collectively share their insights and experiences on how they are maximizing their opportunities without the face-to-face element of sales.
---
Sales Advice: Send a gift to clients and prospects
A great way to foster business relationships is by sending a gift to current customers and prospective business opportunities. Our custom branded wine and spirits are the perfect customer gift, or can be used as an employee incentive to go along with your virtual happy hour. We have a variety of premium brands available including Francis Coppola, Conundrum, Woodford Reserve, Ketel One, and more. Contact your Regency360 sales representative to learn more about integrating this premium product offering into your current purchasing program.
---
The Regency360 virtual happy hour is a wonderful way for the team to maintain connection and collaboration, as well as share successes and insights on handling remote sales. There are several ways to host online meetings so that you can start a virtual happy hour with your team. The Regency360 team uses Zoom to facilitate their calls, however other alternatives exist like Google Hangouts, Group FaceTime, and Skype. Virtual happy hours are a great way to bring your remote team together while practicing social distancing.
Contact your Regency360 sales representative for more information on planning a virtual happy hour complete with branded wine and spirits! We are here (working remote!) to help.