Across the world, healthcare professionals are putting themselves on the front lines by taking care of COVID-19 patients. These healthcare heroes are going above and beyond to help fight the global pandemic – more often than not, sacrificing their own safety in the process. Many have separated themselves from their own families in an effort to prevent their loved ones from potential exposure to the virus. Their commitment during the coronavirus outbreak makes lifesaving differences across the world every day. It is important for us to show appreciation and say thank you to healthcare professionals during this challenging time.
Nurse's Week is May 6-12, and EMS Week is May 17-23. We've compiled a list of product kits that you can use to create an appreciation program for the fearless, selfless medical professionals in your life as a Thank You for all that they do. And remember – the most important thing you can do to show your gratitude is to STAY HOME and slow the spread of COVID-19.
Destination Kit
This neatly packaged kit comes with a wireless power bank, portable surround sound speaker, and pair of wireless earbuds. All items are custom branded with your logo, and any of the items can be personalized with individual names. The kit has a very low production time as well a low minimum order quantity.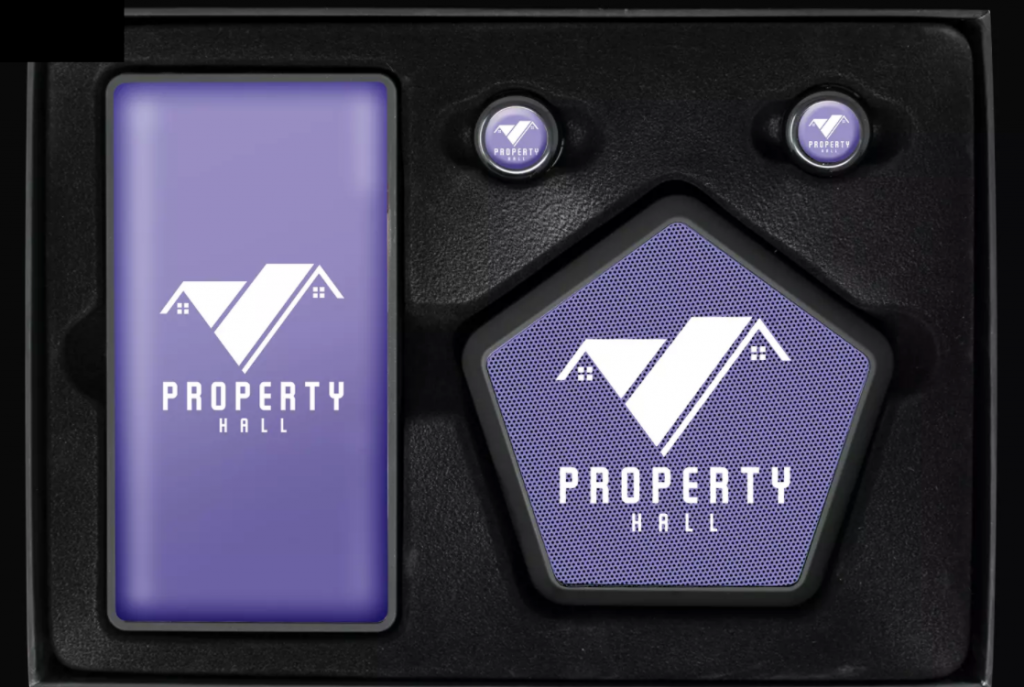 Thank You Dozen Brownies
This premium brownie box includes 12 full-size, center-cut brownies in a variety of flavors. All brownies are individually wrapped for freshness and then carefully packed by hand into an elegant blue Thank You gift band. You can choose which flavors of brownie to include, and additionally you can personalize the band with your logo or a special message.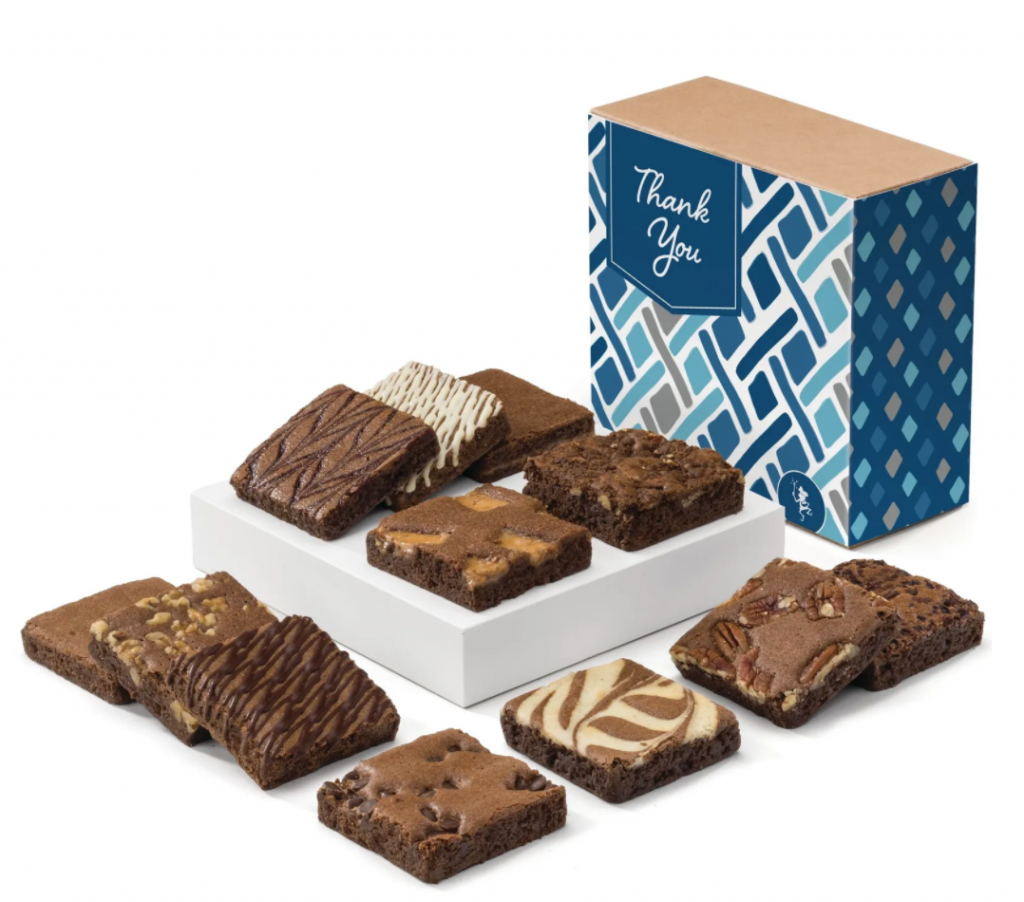 Casablanca Journal & Tumbler Gift Set
This kit is very well packaged in a high quality box that can be customized with your logo. The journal features a simulated cork-textured cover, 80 ruled pages, elastic loop closure, bookmark, and pocket on inside back cover. The insulated stainless steel tumbler has a cork textured sleeve, black plastic liner and splash-resistant SAN Acrylic drink-through lid.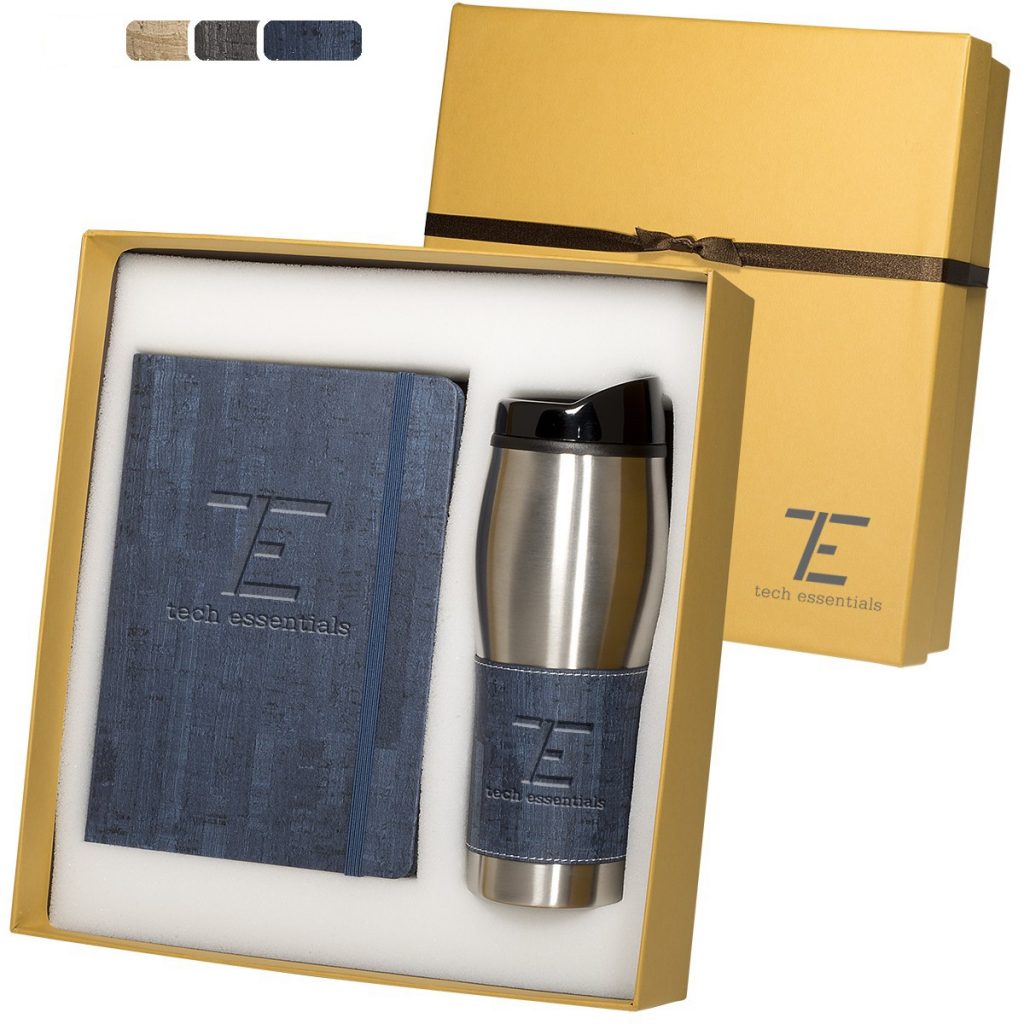 Modesto Picnic Carrier Set
With spring weather finally here, it's the perfect time for a backyard picnic to enjoy the sunshine. This 7-piece set includes a wine opener, two stainless steel knives and forks with polished wood handles, a polished wood cutting board, zippered canvas wrap and canvas tote that holds three bottles of wine. It features durable straps for easy carry. The bag can display custom branding with your logo.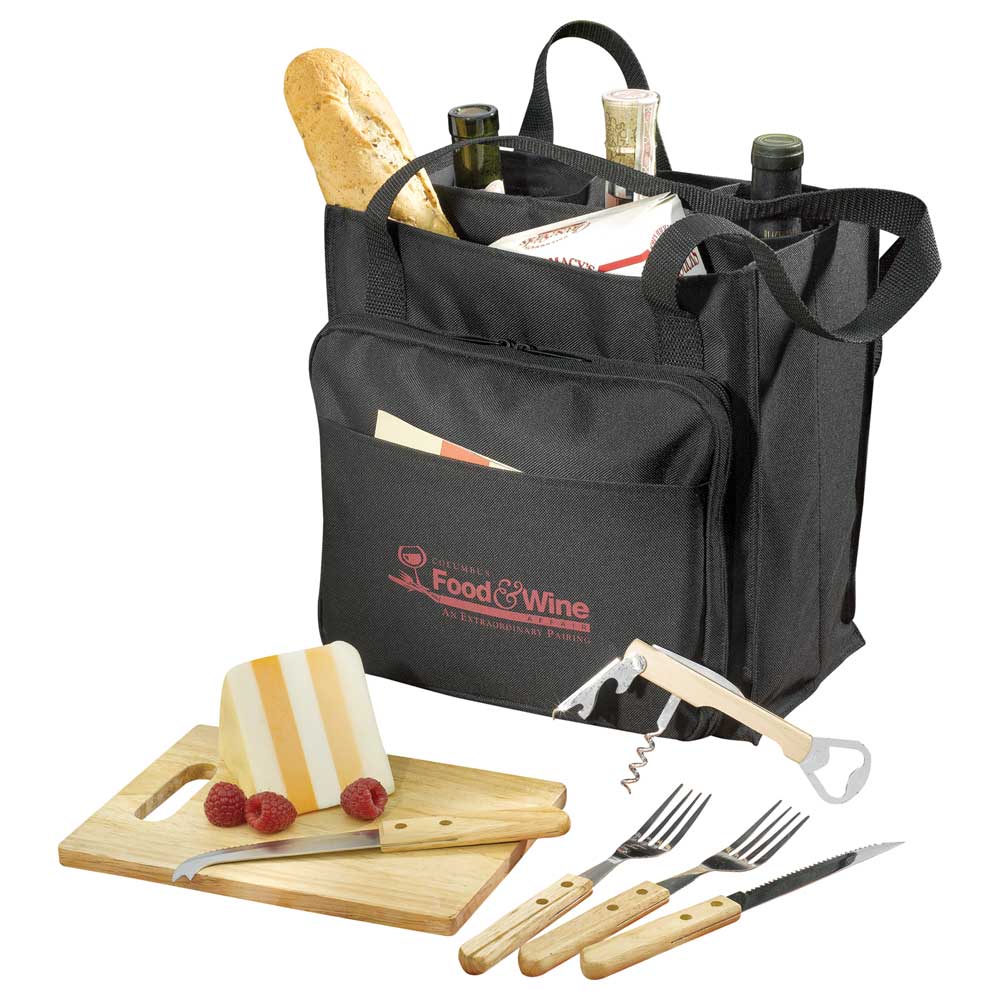 3 Piece Candy Bento Box
Make your Thank You's extra sweet with this 3-Piece Thank You Candy Bento Box. The Candy Bento Box includes three delicious candy flavors, and there are options available including additional flavors. This vendor also has a CandyDrop feature, allowing you to send personalized messages with candy boxes right to people's door.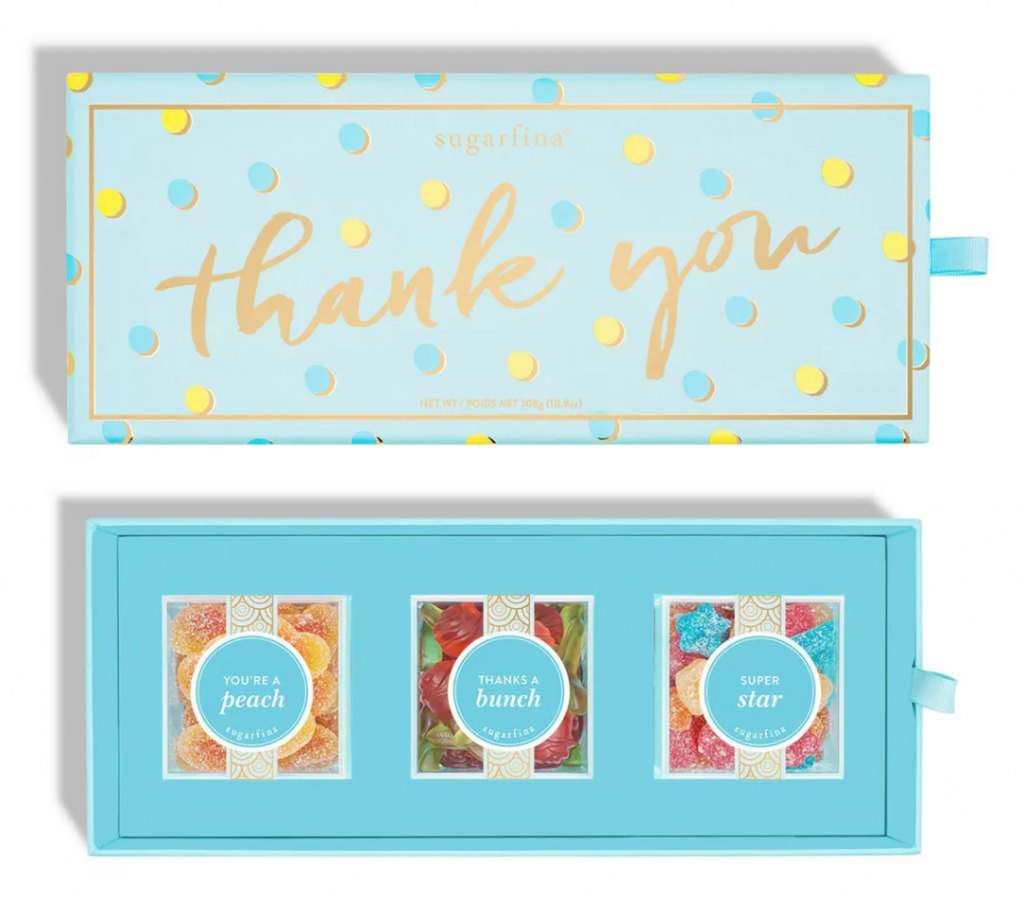 Copper Vacuum Drinkware Gift Set
This drink set includes a 16 oz. tumbler with skid-proof cork bottom and a 16 oz. mug with cork featured handle. Both items feature durable, double-wall stainless steel vacuum construction with copper insulation, which allows your cold beverage to stay cold for 24 hours and at least 8 hours for hot beverages. The construction also prevents condensation on the outside of the piece. Both custom pieces are packaged neatly in a gift box with handle.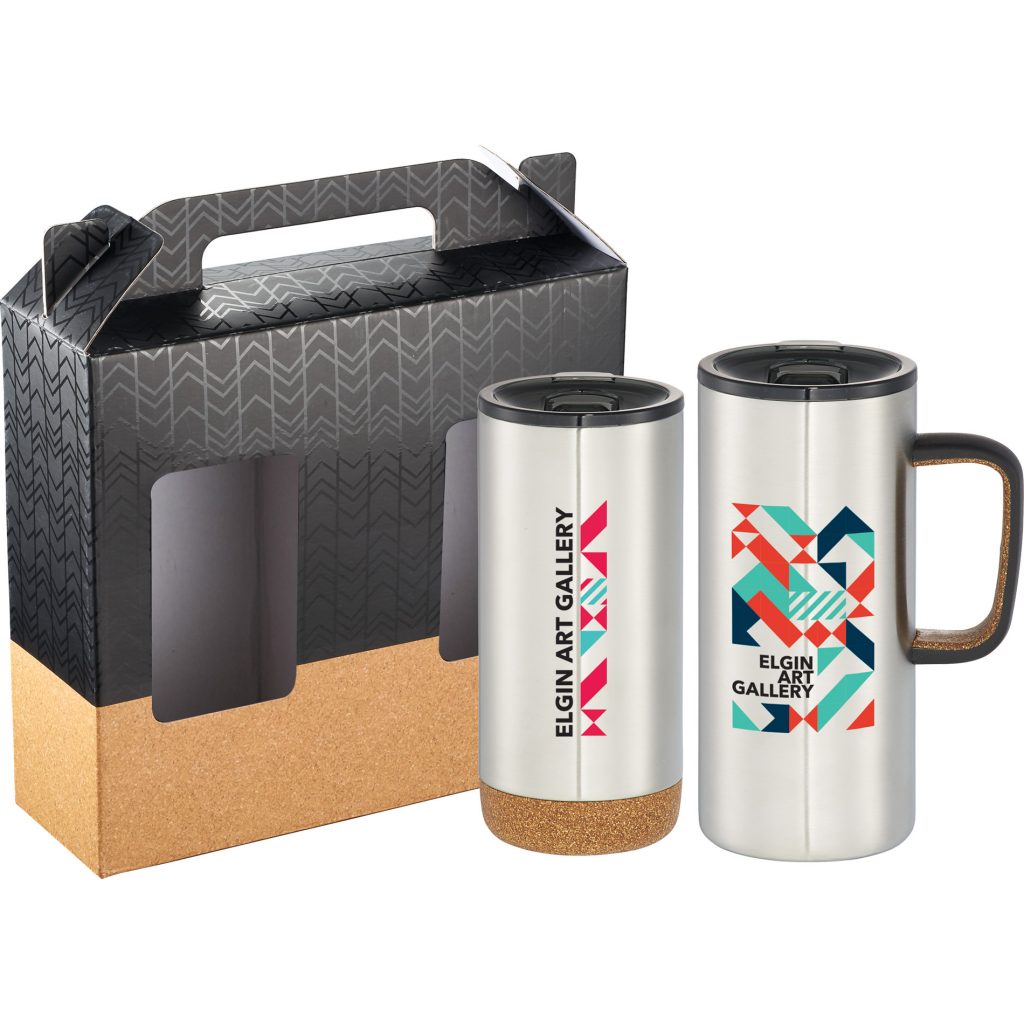 Namaste Home Yoga Kit
Many people use exercise as a way to relieve stress – particularly by practicing yoga. Gyms and fitness centers are temporarily closing, therefore exercise at home is the new normal. The Namaste home yoga kit includes a suede yoga mat, microfiber towel and 1 month of free online yoga classes. You can customize this kit with a printed and branded message from your company.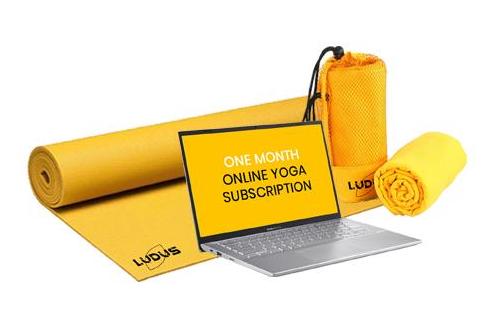 We hope these kits have sparked your own ideas for how to say "Thank You" to healthcare professionals. Additionally, for information on how to start your appreciation program, contact us via email, phone or social media.
1-844-726-6212
Find us on social!
Facebook | Twitter | Instagram | Linkedin
Featured Image designed by Freepik