Regular body temperature checks are becoming a normal practice as businesses reopen and begin returning to regular operating capacity. Are you ready with the necessary materials to get health and safety procedures up and running? Here is a list of temperature screening devices for any environment. Choose what works best depending on the nature of your business and the type of screening you want to implement.
Great for the Office
Infrared Thermometer
This infrared thermometer is a safe way to check temperatures without direct contact. The medical-grade infrared sensor provides an extremely accurate temperature check within one second. The trigger makes it quick and easy to activate.
Great for High Traffic, Public Areas
Automated Temperature Screening Kiosk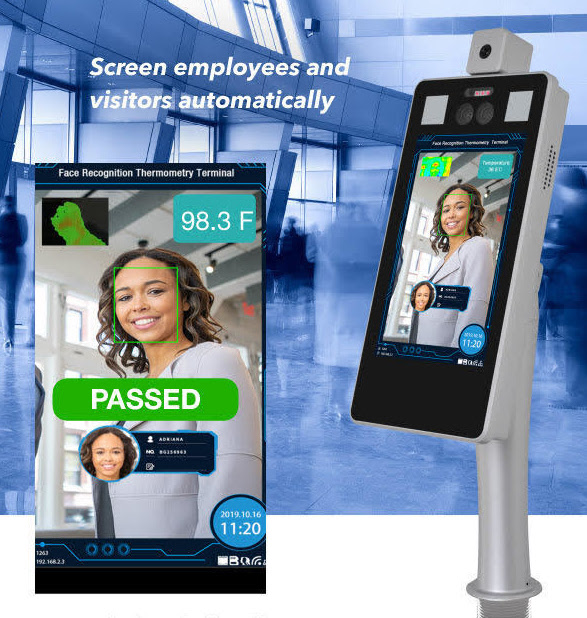 This automatic kiosk screens visitors automatically in any environment. Simply stand within a few feet of the monitor, and it will scan your face to take an accurate temperature instantly. A message will then follow letting you know if the individual is fever-free. It can be set up to function as a temperature monitor, but also has access features using facial recognition – storing up to 10,000 faces and names. It can also detect whether or not visitors are wearing a mask, and advise them to do so if someone does not have a facial covering.
Great for Single Use
Head Thermometer Stickers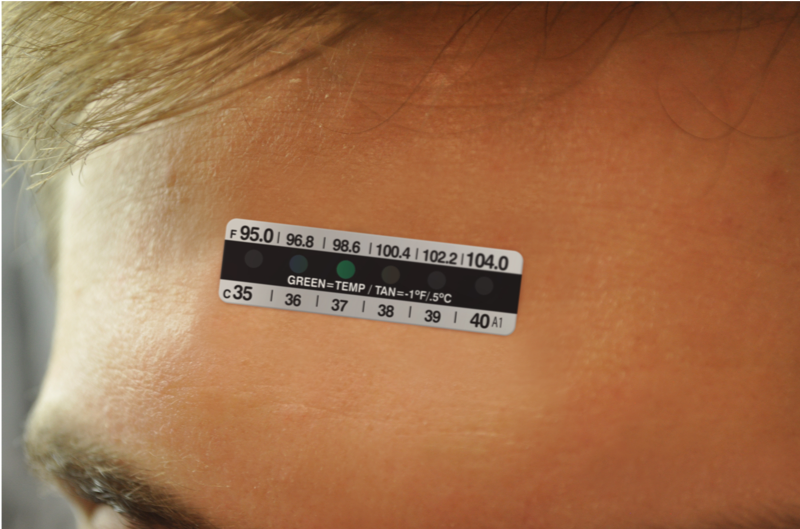 These head thermometers have adhesive-backing, allowing you to place them on your forehead and get a quick temperature screen. The sticker backing is hypoallergenic, and can be put on skin multiple times before losing the adhesive qualities. These are small and budget-friendly, and therefore a perfect option for quick distribution in any setting.
Great for Employee Distribution and Ongoing Programs
Temperature Sensing Fitness Tracker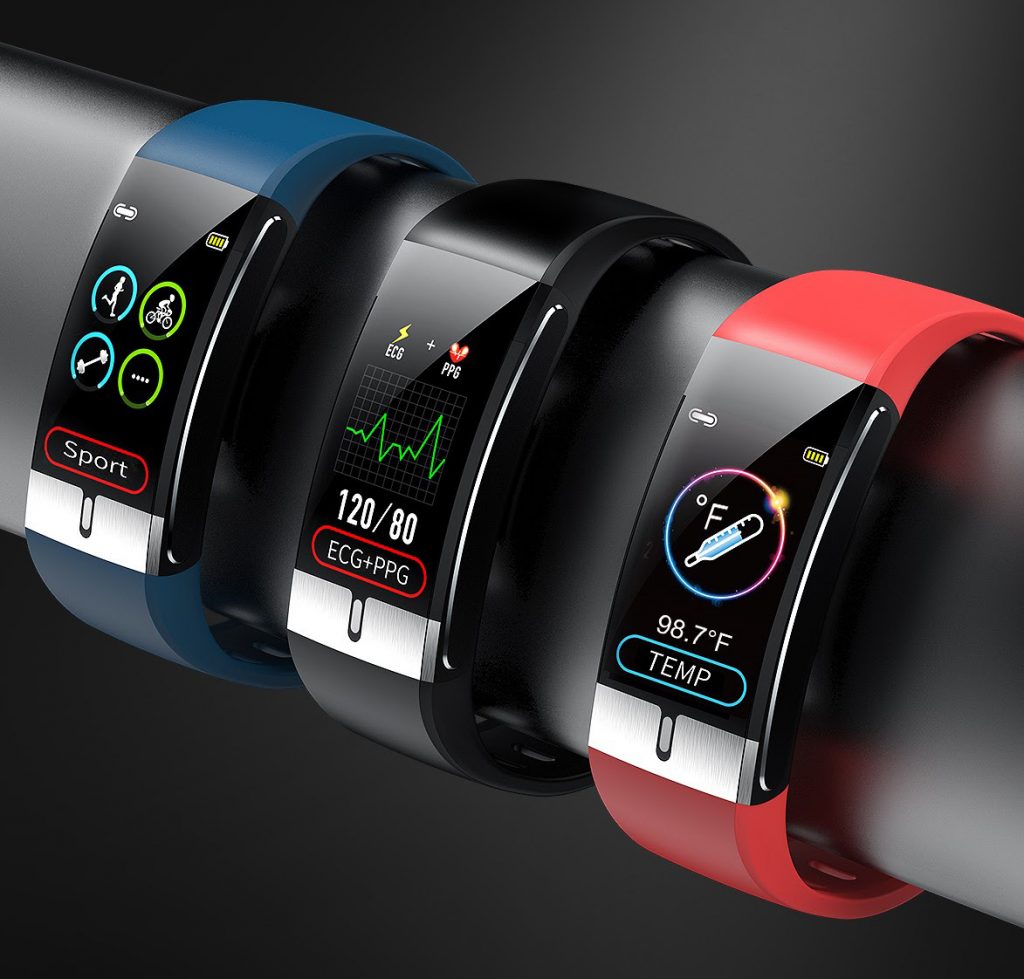 This health and fitness tracker makes it easy to monitor the health of your employees. In addition to all the standard health and fitness tracking capabilities, this product stands out among others with the extra capability of 24 hour body temperature sensing technology. Available in three varieties, this tracker provides immediate temperature results and will ease your mind while implementing new wellness procedures for your business and employees.
---
Our sales team can assist you with securing temperature screening devices for any environment. Contact us for additional information.
1-844-726-6212
Find us on social!